How To Build A Credible Relationship with Your E-mail List and Increase Your Opt-in List Response, The Easy Way – Part I
Why E-mail marketing is so effective in the Online marketing industry.
• E-mail marketing is one of the fastest ways to leverage Online. All you do is compose an E-mail, customize it to suit the reader (their first name or last name), and click the broadcast button to reach thousands of people instantly!
• E-mail marketing is highly scalable. Unlike an 'offline' business where the more customers you have, the busier you are, in E-mail marketing, it is much easier since regardless of the size of your mailing list, whether it is 100 or 10,000, all you need to do is click broadcast and everyone on the list gets notified – all for the same effort!
• E-mail marketing is highly targeted. One of the key reasons why E-mail marketing is highly effective at getting sales is that the recipient of the E-mail gets a kind of 'in your face' promotion. You are marketing directly to the customer through their PERSONAL mailbox. Not only will you grab their attention firmly, they will tend to respond with the right buyer's mindset because they are marketed to directly (unlike other advertising where the buyer might not be in the frame of mind to buy things).
• E-mail marketing is personal. Autoresponders allow you to customize the E-mail in such a way that it allows you to connect with the subscriber individually. The more personalized your E-mail, the better the result (treat it as though you are writing to your best friend).
• You can automate many tasks with your autoresponder. For every new opt-in subscriber, you can time your E-mails for you build a relationship with every new opt-in subscriber – what to send to them, when to send it to them and the frequency between each E-mail. Don't have an idea what an autoresponder is? Check out this great service named Aweber and you will start loving it immediately.
• E-mail marketing acts as a good pre-sell. You might not be able to cram a sales letter into your E-mail, but at least you can pre-sell your subscriber and lead them to your blog, sales letter or website to check out what you have to offer and set them in the right frame of mind before they evaluate what you have to offer.
Developing The Competitive Edge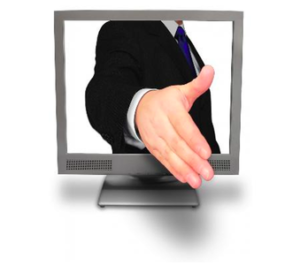 One of the most important things you must do to achieve success online is to build a solid relationship with your subscriber.
Building a relationship is important because it can make the difference between making a sale and losing it to your competitor.
You see, just like in real life, if I had to choose between a friend who provides a service like car repair and a stranger who offered the same price, I choose my friend in less than a heartbeat.
Why? Because I'd rather give HIM my business compared to another stranger.
E-mail marketing can be quite competitive at times. Therefore, when two marketers are promoting the same product, having a strong rapport with your subscribers will give you a competitive edge.
Let's Take for example:
During a massive launch online where high ticket items are being sold and tons of marketers everywhere are sending E-mails to their subscribers, most marketers would be offering bonuses to 'bribe' their customers to buy through their affiliate link.
Sometimes, 3 or more would be pitching the same offer with similar value. So, the question you should be asking yourself is if you were in the shoes of your subscriber, why should your subscriber buy from YOU instead of other marketers?
Once again, if you have built a strong relationship with your subscriber, they will be on your side – especially if you are trying to win an affiliate contest.
Tips On Building Rapport With Your Subscriber
One of the best ways to build relationships with your subscriber is to strengthen the rapport between you and your customer.
Here are a few ways to achieve that:
• Keep in touch with your mailing list often. Don't mail them only when you need to promote a product.
• Ask about their needs and concerns. Use questionnaires and get them involved. Ask them what they want you to deliver for them to help them with their Internet marketing business.
• Send them gifts sometimes. It could be in the form of free reports, blog templates, graphics or even free membership access!
• Be personal. Let them see your human side or your personal life. It sure beats dry, stale E-mails that talk about product launches all day.
• Be educational. When you impart something of value to your subscribers, they will see you as a teacher and listen to what you say. This will come in handy when you want them to 'listen' to you and buy whatever you are selling.
YOU KNOW WHAT! I'm actually going to separate this topic of "How To Build A Credible Relationship with Your E-mail List and Increase Your Opt-in List Response, The Easy Way" into several posts… I just cannot cover all the ground I want in one post. I could, but the post would be HUGE and take up an entire day.
So, I'll post more about building a credible relationship with your own list… a few more techniques and some other ways to leverage that relationship in your online marketing efforts.
I hope this has been informative…